Last fall, we took a trip to a local U-Pick lavender farm. It was their last weekend before closing for the season so we could pick an entire basket for $5. They also grow rows of flowers & we could mix & match our basket.
It was a lovely time. We enjoyed watching the bees buzz-ily gathering supplies for the cooler weather.
We also took a lot of lovely photos & got this recipe for Lavender Lemonade.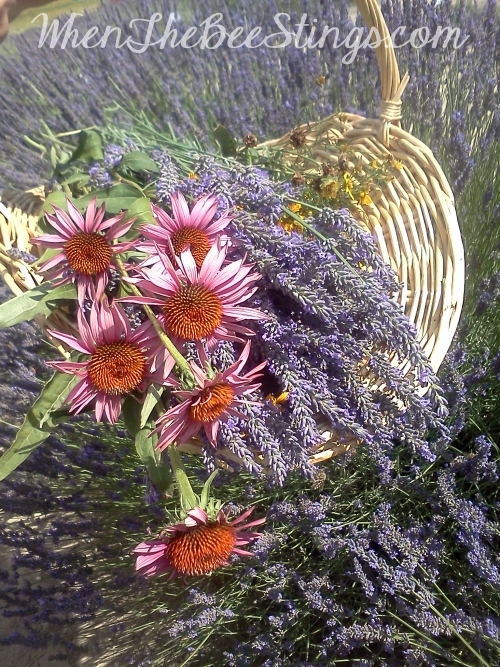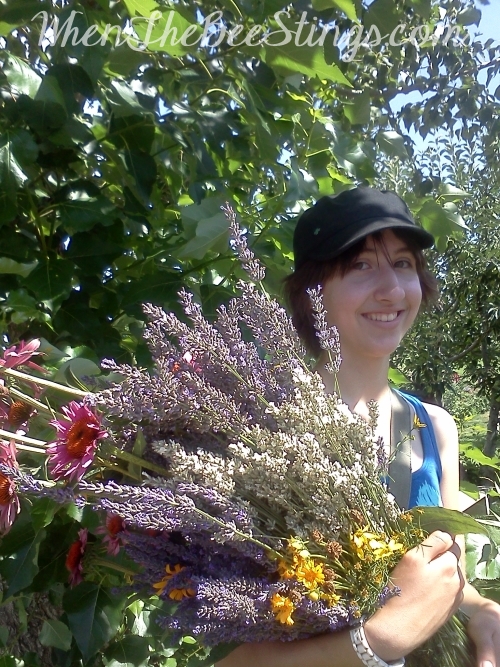 Lavender Lemonade
2015-04-02 00:40:11
A refreshing lavender lemonade, perfect for a hot summer day, or as a unique potluck contribution.
Ingredients
5 cups water, divided
1 1/2 cup sugar
2 tablespoons dried lavender blossoms
1 cup lemon juice
Instructions
In a large saucepan, bring 2 1/2 cups of water and sugar to a boil.
Remove from the heat; add lavender blossoms.
Let stand at least one hour.
Strain to remove lavender blossoms.
Stir in remaining water and lemon juice, adding more water depending on taste.
Serve over ice.
Notes
Make sure your lavender flowers have not been sprayed with pesticides.
When The Bee Stings http://whenthebeestings.com/