For April Fool's Day 2015, Google Maps built a game that turns their maps into a PAC-MAN game!
Infest Disneyland with PAC-MAN ghosts & race down Main Street to devour them by looking up Disneyland on Google Maps, zooming in a bit, then center the park on the right half of the screen. Then click the square at the bottom, to turn the map into your very own Disneyland PAC-MAN game!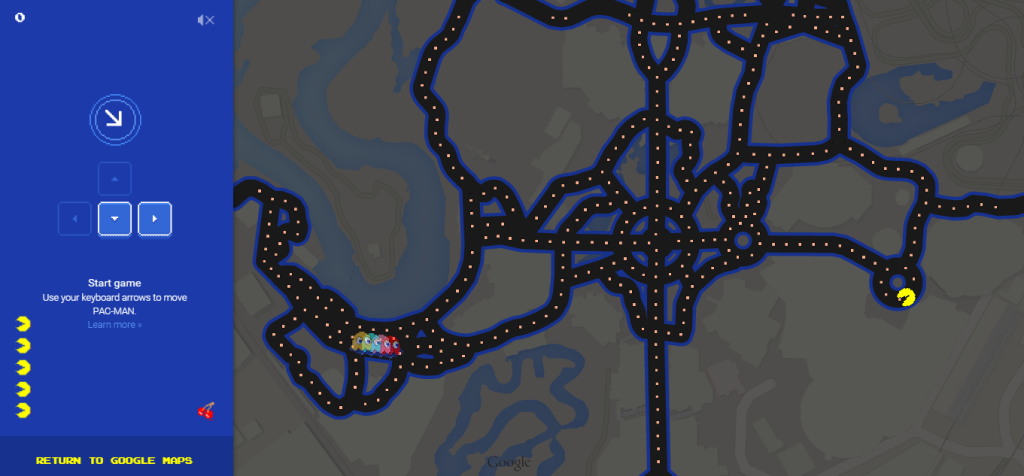 I'm hoping Google will allow us to play this even after April Fool's Day.